Main content starts here, tab to start navigating
Thanksgiving Dinner 2022
Easy Ordering!
1: Print or Screenshot our Thanksgiving Menu.
2: Circle your choices and fill out your info.
3: Drop off completed menu at Devil's Alley
or email to DevilsAlley@gmail.com
We'll contact you for payment and to confirm.
$30 Per Person
Available for Take-Out Only
Pick-up on Wednesday 11/23 12pm-7pm
Orders MUST be received by Monday 11/21
Have a question? Give us a call. 215-751-0707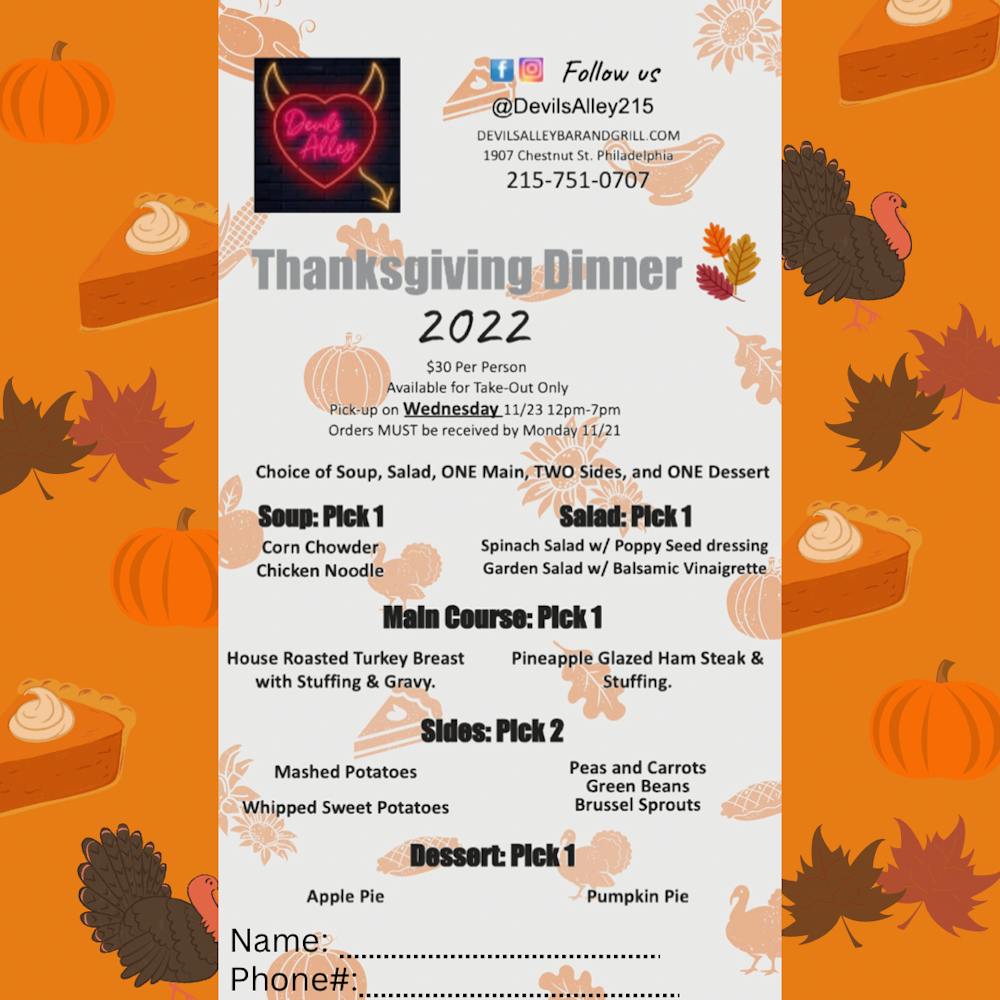 Printer Friendly Thanksgiving Menu
ORDER THANKSGIVING DINNER FROM US!